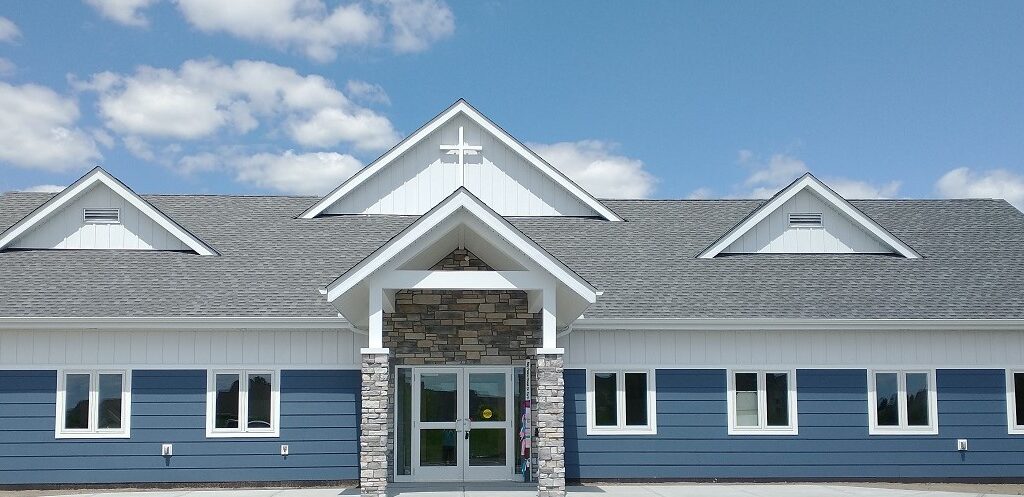 CHAIN OF LAKES OPEN HOUSE
The people at Chain of Lakes Church cannot wait to introduce ourselves and share our new building. Come to one of three Open Houses on Wednesday, June 22, 2022. Pick the Open House that fits, but if the time doesn't work for you, pick another Open House.
Here are the times
Noon – 2:00pm  Community Leaders
2:30 – 4:30pm    Presbyterians             
                  5:30 – 7:30pm    Neighborhood Residents          
Snacks will be served at the first two Open Houses. Pizza will be shared at the last Open House.
Come receive a tour of the building. Stay as long as you want. Learn more about the history of Chain of Lakes Church and the history of its building campaign.  Learn about how you can use the building for meetings and other activities.
Most importantly be ready to receive the hospitality of the people at Chain of Lakes. The congregation is so excited to share our ministry and our facility with the community.
The address of the church is 2650 125th Ave NE in Blaine.
If you have questions about the Open Houses, send an email to info@colpres.org